Here is

a fine example

of a beautiful

and unique

Living

Room filled

with

mid-century

design inspired objects

and unique

pieces

!

Who knew

that

mixing so many different shades of blue

and pattern would work this perfect

!

...

(

here's where

I have

a moment of

schizophrenia and

start talking

with myself

.

Yeah

Ana

!

If you ever

suggested

this

color scheme

to a customer

,

tell them to paint a

whole room

Turquoise

or make

this patterns mix they will say you went nuts!



Since

this is proof

that the

mixing of styles and colors

does work...

Of course it is

not

obvious

or

immediate

for someone who is not a decorator because Its harder to

see

the result

...

but it does work doesn't it?

!
Ora aqui está um belo exemplo de uma sala linda e original, cheia de objectos com um design mid-century e peças lindas e originais! Quem diria que a mistura de azuis resulta tão bem!... (agora é a parte que tenho um momento de esquizofrenia e começo a falar comigo própria. Pois é Ana! Se alguma vez sugerisses este esquema cromático de vários azuis a um cliente, pintar uma sala toda Turquesa e fazer esta mistura de vários padrões, iam dizer que te passaste da cabeça!
Pois esta é a prova que a mistura de peças funciona, a mistura de tons também... Claro que não é obvio nem imediato. É trabalho para um decorador e muito mais difícil de conseguir para quem não consegue visualizar o resultado... mas que resulta, resulta!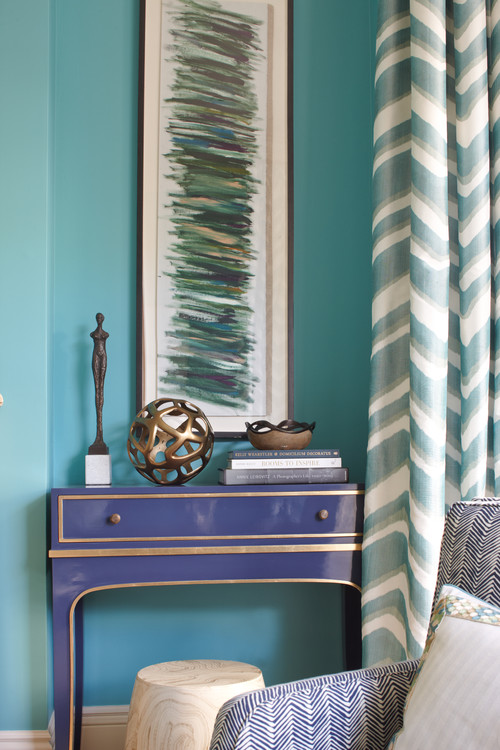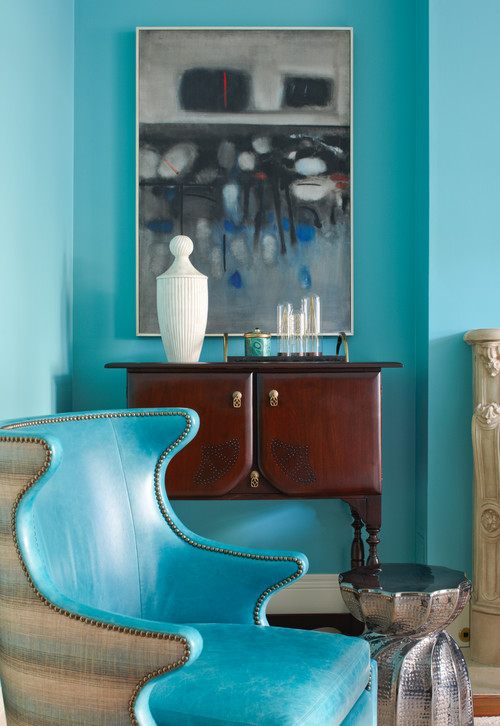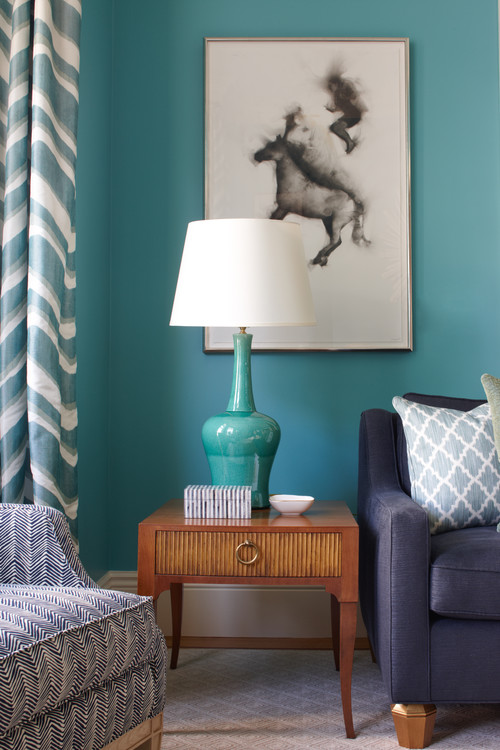 Contractors
Cardea Building Co.
Então digam lá...
Quem era capaz de pintar a sala de azul Turquesa, como esta, ponha o dedo no ar!!
:)))
...pronto... se calhar em vez do dedo no ar, mais vale comentar!!
(Thank you for sharing my passion for beautiful homes)